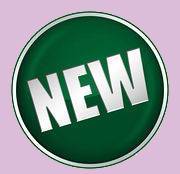 JUNGLE BOOK
Mowgli the man cub has escaped the clutches of the ferocious tiger, Shere Khan, who is intent on revenge. Adopted by wolves Mowgli is taught the ways of the jungle by Baloo the Bear and his friend Bagheera. Sticking fairly faithfully to the original storyline, with the introduction of pantomime characters as Jane (the dame) and two mischief makers (Chitter and Chatter), the variety of songs ensure a well-rounded show suitable for all the family.


.
Also check out the pantomimes by


DICK WHITTINGTON
The classic story of Boy meets Cat, meets girl, meets rats and becomes Lord Mayor, told in a panto style. This version stars the incomparable Frankie Binatra and his Rat Pack as the villains.


BABES IN THE WOOD
The Sheriff of Nottingham wants money and lots of it. When his nephew and niece arrive he plans to kill the Babes for their inheritance. Robin Hood and his merry men try to thwart his plans.